Also available in:
Español (Spanish)
There are many interesting choices to set up the appearance of any proposal section. But the Expand option is one of the most useful settings: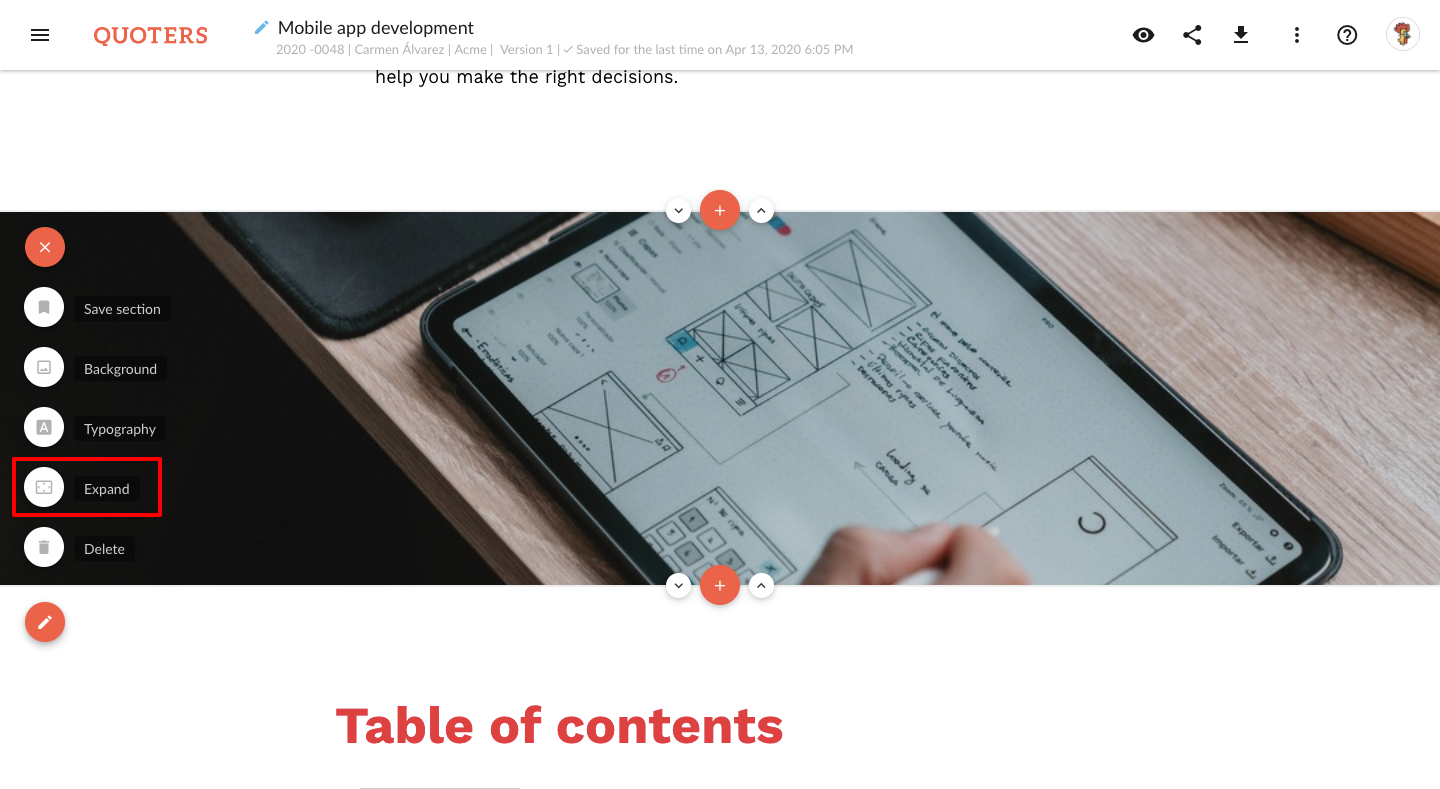 Expand makes the section bigger: if you activate it, you will see how the image background goes fullscreen: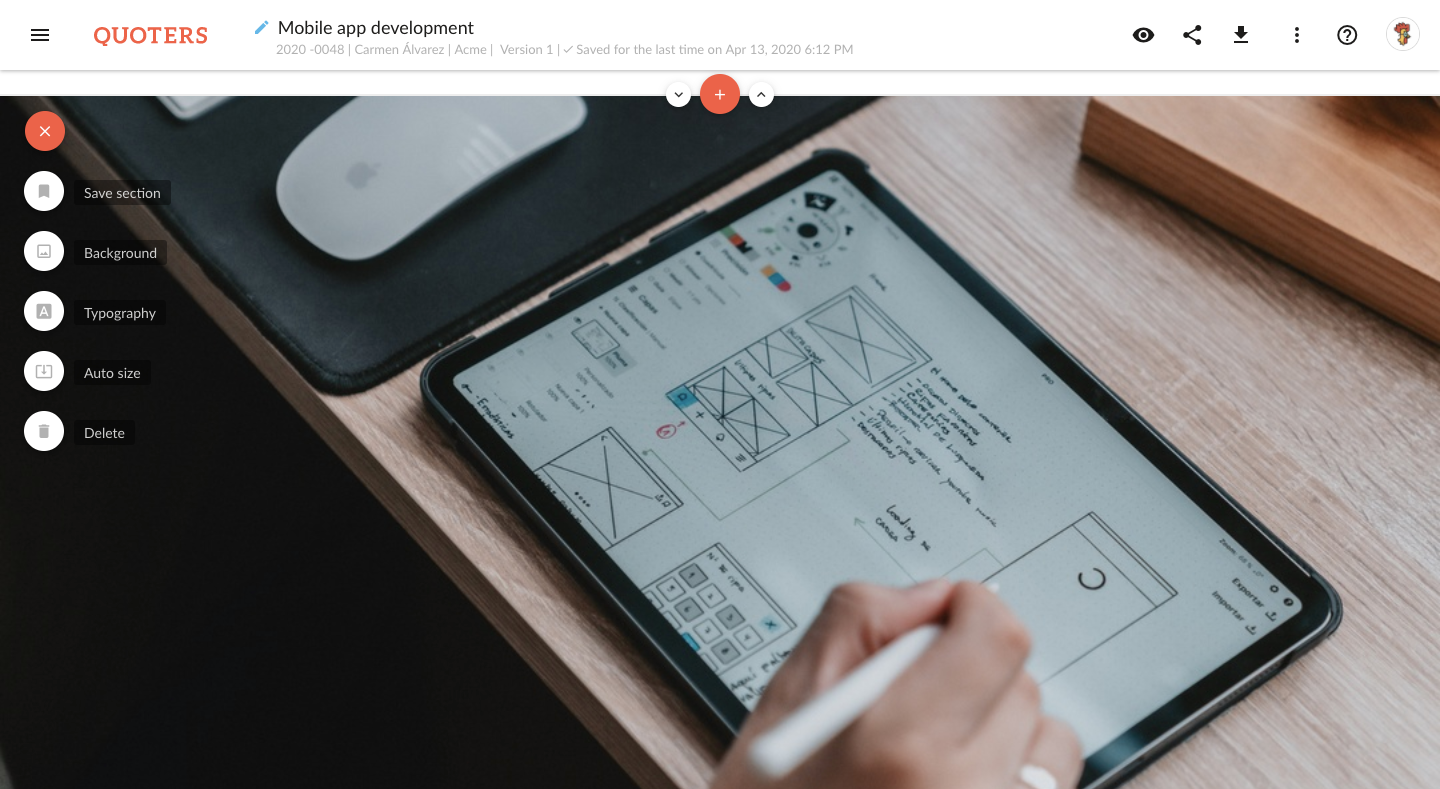 As you can see in the image below, the height of the section has changed, going fullscreen.
If you are not satisfied with the result, you can always undo it by clicking on Auto size.