Also available in:
Español (Spanish)
Create versions and keep track of what is shared.
*This feature is available for Ninja subscribers
​
Creating versions of a proposal can help you keeping your all your proposals organized.
For example, if your client doesn't accept a proposal and request you some changes, you can create a new version of it without having to create a different and new proposal. In other words, you'll always work with the same proposal, which you will modify without any information loss.
To create a version, your proposal status has to be Accepted or Rejected. You only have to click on the name of the quote and establish a new date, and a new version will be automatically created.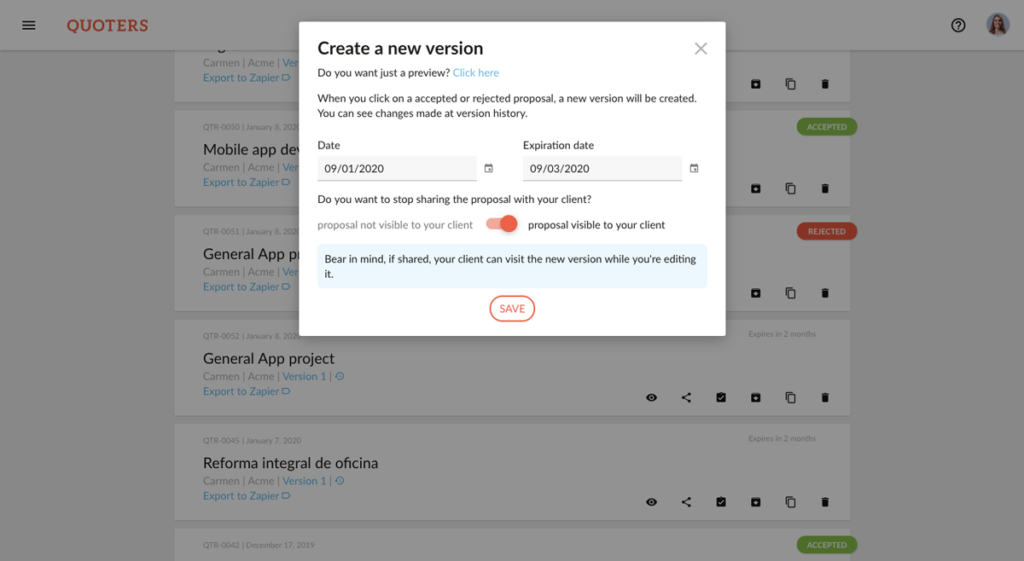 To navigate between versions, click on the quote version and a drop-down menu will appear with all the other versions, which you can access from home or from the quote itself.