Also available in:
Español (Spanish)
Create a rate from the library
To create a rate on the library, follow these steps:​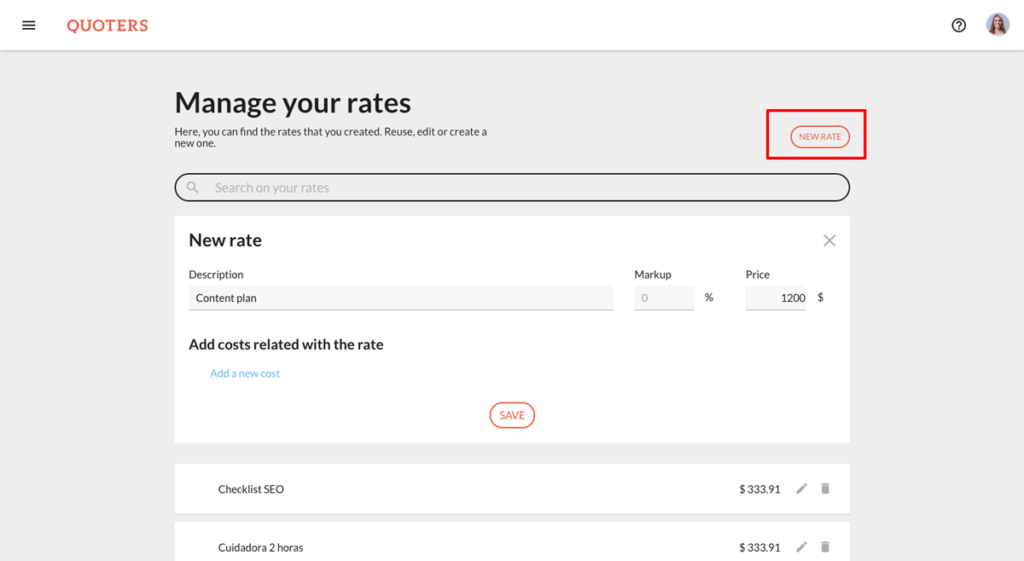 Create rates on your proposals
To create the rates on the go, you must choose a Pricing table section.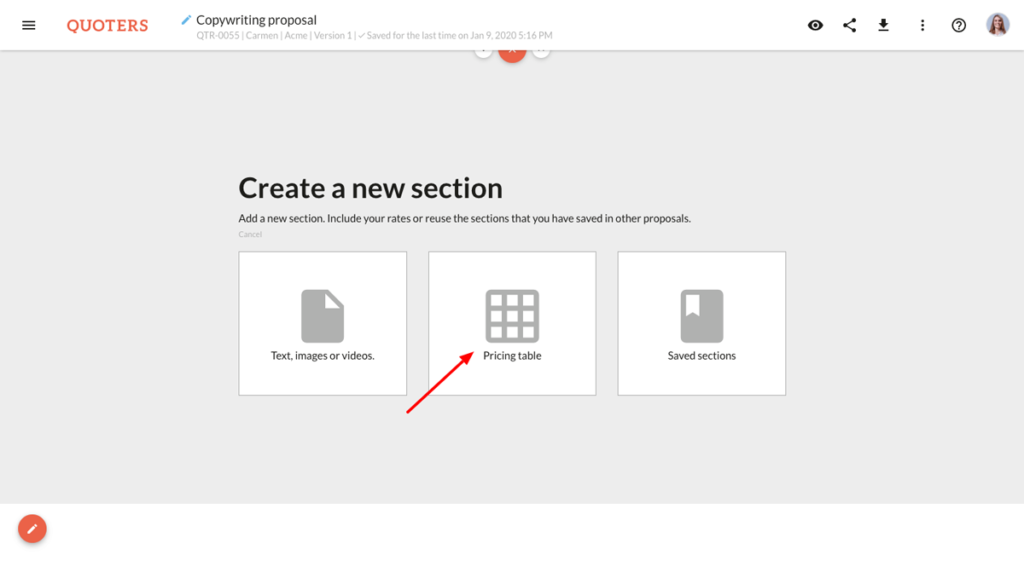 Next, a table will appear with empty fields. Click on it to edit and:
Define an item
Set the quantity
Indicate the price
Create rates based on costs
If you want to use costs to create your rate, click on Add a new cost.
After setting up the rate, you can add a margin or discount. You only have fill in the percentage you want to apply.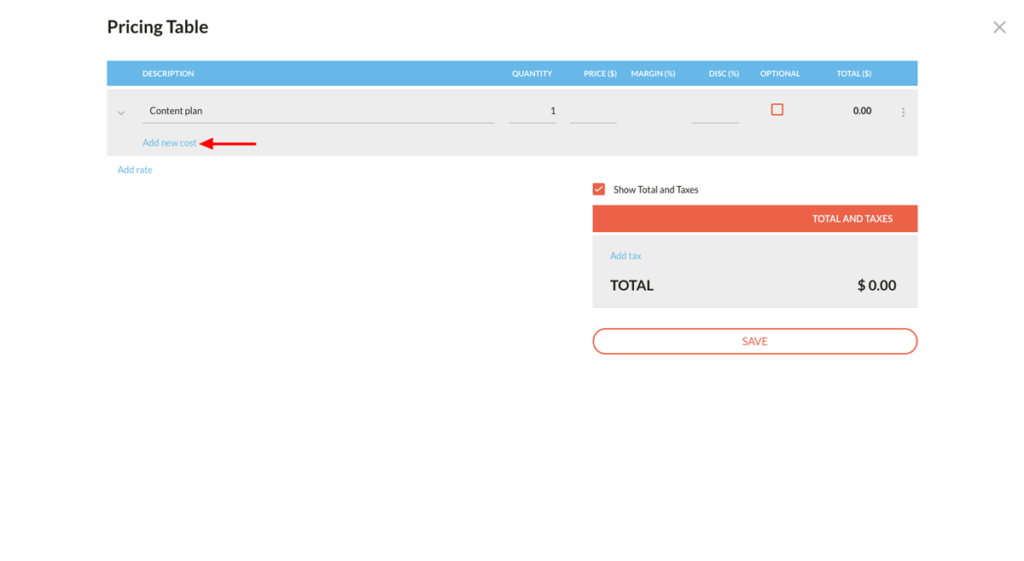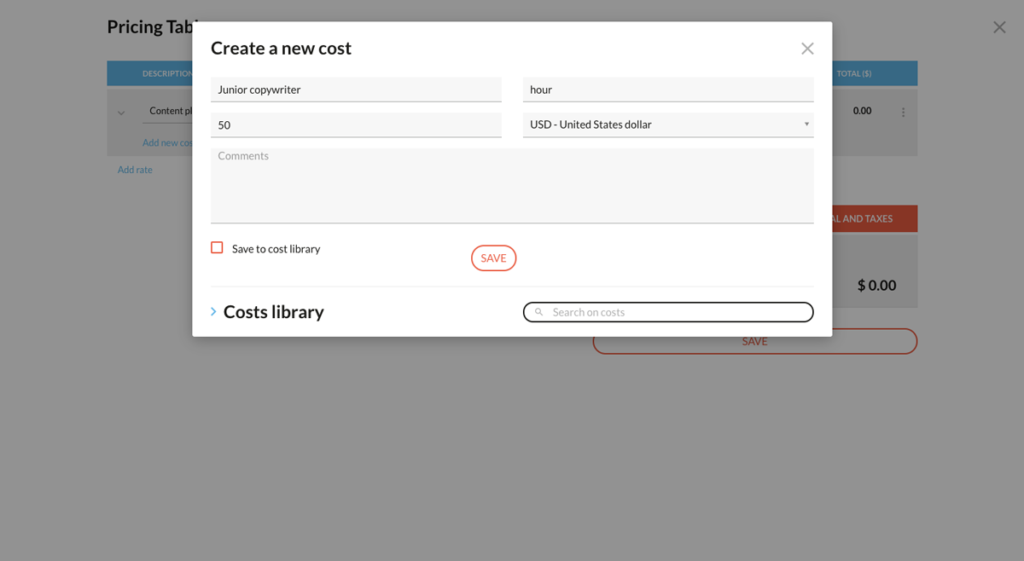 Your clients won't see costs added to your rate, only you will have access to this information.
*For more information on how to create cost-based rates, check this article in Spanish.
Save a rate to your library
If you want to save the rate for later use, click the menu on the right side and click Add this rate to my library.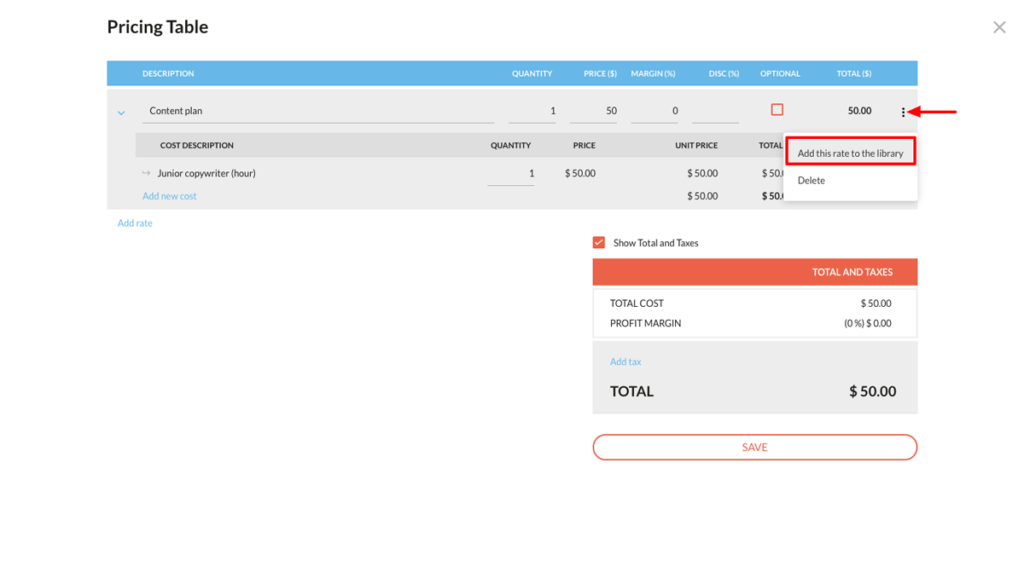 Total and taxes
You can add as many taxes as necessary. If you want to personalise them, just click on Add tax > Custom.
To hide this, just uncheck Show Total and Taxes option.