Also available in:
Español (Spanish)
Find your proposals using search filters.
To find anything on your Quoters proposal, just use any available search filter or use search form with the term you want to find.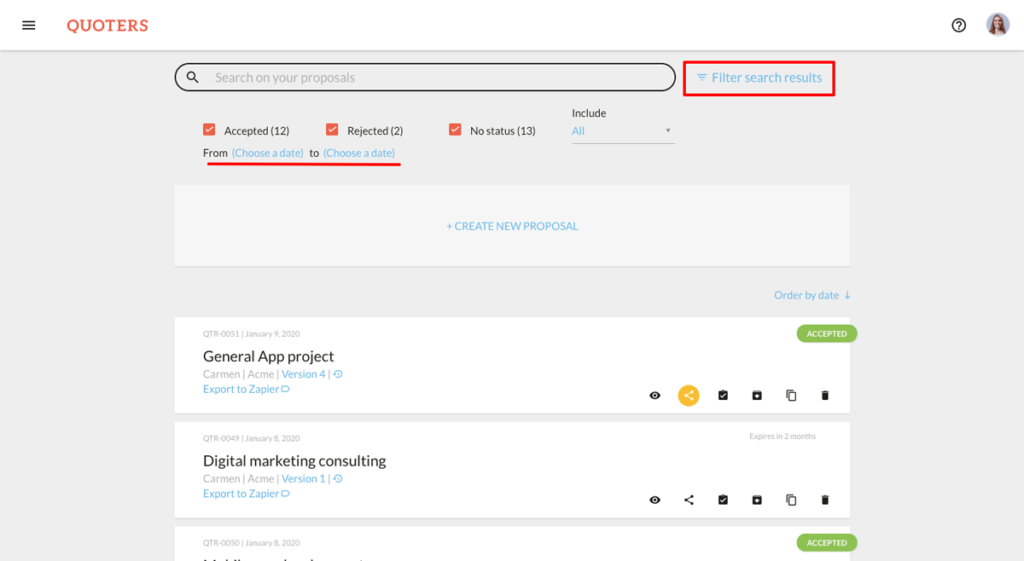 How to use filters
It's pretty straightforward finding anything on Quoters using filters. You can run your search based on three options, which can be combined for more refined search:
Client status: accepted, rejected, or no status
Date range
Proposal status: active, archived or both
In other words, for example, it's possible to search for any term on accepted and archived quotes from May 2019.